Niamh Kelly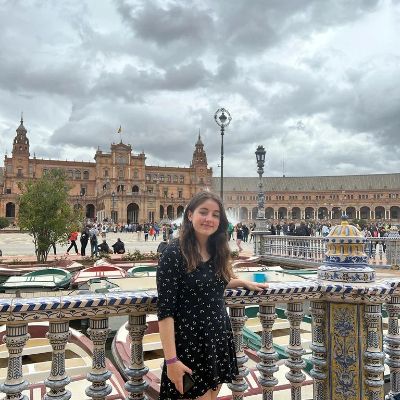 Studied Spanish & English at Universidad de Deusto, Spain, in 2021/22 (BA International)
My Erasmus experience has been the most beneficial experience of my life so far. I would suggest the Erasmus programme to anyone who is willing to make an effort to immerse themselves into a new culture.
I studied for 10 months in University of Deusto in Bilbao, Spain, and I was shocked at how quickly I adjusted to life there. After joining the ESN student network online, I managed to make friends from Bilbao as well as Erasmus students before I had even arrived in Spain.
There were moments in the first week where I felt blindsided by communication issues and loneliness, but I soon found that the international community all leaned on one another for advice and we arranged activities together most days. While it was amazing to have that support, connecting with the locals through the college and through extracurricular activities such as danza vasca (Basque dance) classes allowed me to practise my language skills and develop a sense of belonging in this new place. After more than a year of staying at home and studying online, I feel that I appreciated even more the friendships I made and the adventures I had. I was able to learn about Basque culture, and I even studied Euskera, the native language of Basque Country. I travelled all over Spain and also to France, something that I had wanted to do but had been impossible during Covid. By the end of my time in Bilbao, I could honestly say that the city felt like a second home to me, and I have gained a little bit more knowledge of so many parts of the world.