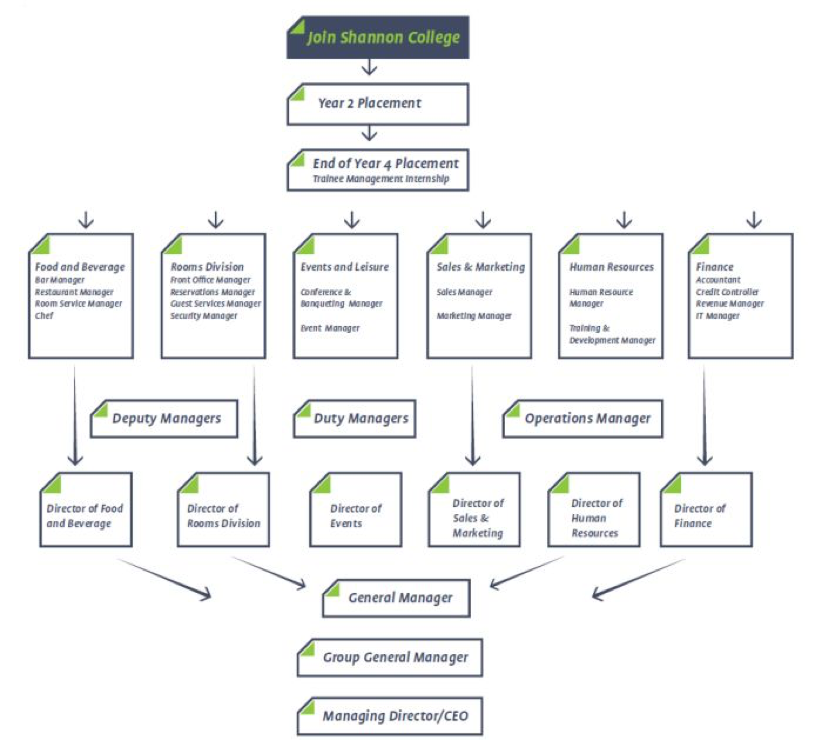 ‌

Margaret Clapham

|

Founder and Director of Sales Growth
Since completing my Bachelor's degree in Shannon College I have accumulated over 30 years experience in managerial and director roles in the hospitality and facilities management sectors. In 2013, my achievements were recognised in Europe as Sales Director of the Year in Women in Sales Awards (WISA). In 2018 I am proud to say I founded my company 'Sales Growth'. The company provides service led business with consultancy, training and mentoring expertise. I returned to Shannon College in 2021 to complete an MSc in Business and Hospitality to further develop my skills.
in

Connect with Margaret

Philip Egan

|

Executive Assistant Manager, Fairmont, St. Andrews Scotland
I progressed through the Accommodation team in Fairmont St Andrews and also spent 18 months as Executive Housekeeper at the Sheraton Grand Hotel & Spa, Edinburgh. In November 2017, I returned to the Fairmont St Andrews as Director of Housekeeping. I was later promoted to Director of Rooms before undertaking latest position of Executive Assistant Manager. In this role, I deputise for the General Manager and oversee the hotel operation. Throughout my career to date, I have had a particular passion for the mentor-ship and development of people. In June 2021, I was awarded an Acorn Award by the Caterer and was chosen as one of the 30 under 30 in the UK to watch in the hospitality industry.
in

Connect with Philip
Killian Clancy

|

2020 Graduate - Assistant Financial Controller RBH, London
After two years working in operations at a managerial level, I have pursued as career in finance currently working as an Assistant Financial Controller with RBH Hotel Group
in

Connect with Killian

Tracy Hegarty

|

Lecturer at Shannon College
After graduating from Shannon college and obtaining my MSc (IT and Education) from Trinity College, Dublin, I spent 6 years working in Rooms Division in both London and Ireland before returning to Shannon College where I now lecture in Revenue Management, Rooms Division and Information Technology. I also manage the Alumni of Shannon College and continues to engage with alumni and industry partners locally and internationally to keep abreast of current trends and developments in Rooms Division and I.T. As a result of this work, I completed the Certificate in Hotel Revenue Management in Cornell University, and the Certificate in Hotel Industry Analytics.
in

Connect with Tracy

Neal Fennelly

|

2020 Graduate - Rooms Division Manager, Kilkea Castle
Shannon College has given me opportunities to have positions in some of the world's leading hotels such as 'Adare Manor' and 'The Mandarin Oriental', Hyde Park, London and The Lyrath Estate, Kilkenny. Having graduated into the cusp of the pandemic, Shannon College Alumni offered fantastic guidance and support to myself and students which has now led me to my current position as The Director of Rooms Division in Kilkea Caslte Hotel."
in

Connect with Neal