WorldSkills 2017
Andrew Langford- An expert in his field
Oct
05
2017
Posted: 10:24 IST
WorldSkills 2017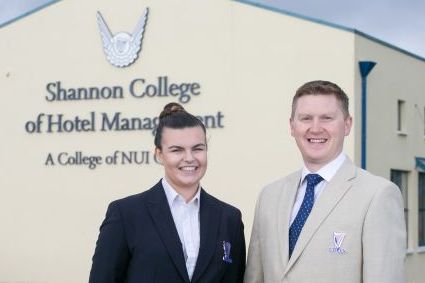 ‌Good Luck to Andrew Langford (2002) who travels to Abu Dhabi this weekend to take up the role of Expert in Restaurant Service for WorldSkills Ireland for the 2017 competition. Andrew will be the Irish Expert at the competition and will be involved in judging competitors from 37 countries.
Andrews's role involved selecting and training the competitor that will represent Ireland in the Competition. The role of trainer has been ongoing since the end of July and he will depart with Team Ireland on Sunday October 8th for Abu Dhabi along with his competitor Kathlyn Leahy.
The WorldSkills Competition, which is held every two years and is the world's largest professional education event. Approximately 1,200 competitors from 60 countries and regions will compete in almost 50 different skills and disciplines. All competitors will demonstrate technical abilities both individually and collectively to execute specific tasks for which they study and/or perform in their workplace. Over 800 volunteers are assisting the expected 200,000 visitors and school groups.
Shannon College's success at national level has been second to none with Andrew training 4 national champions since 2012. Alina Sile who was national champion in 2015 went on to represent Ireland at WorldSkills in Sao Paulo and won a gold medal.