Shannon College Success Stories 2018/2019
Apr
05
2019
Posted: 12:11 IST
Shannon College of Hotel Management encourages students to take part in many extra curriclar activities throughout their time in the College. Industry competitions offer students an opportunity to compete against their peers both nationally and internationally. These competition give students the chance to learn new skills , network and develop themselves. Take a look at some of the wonderful acheivements from this year.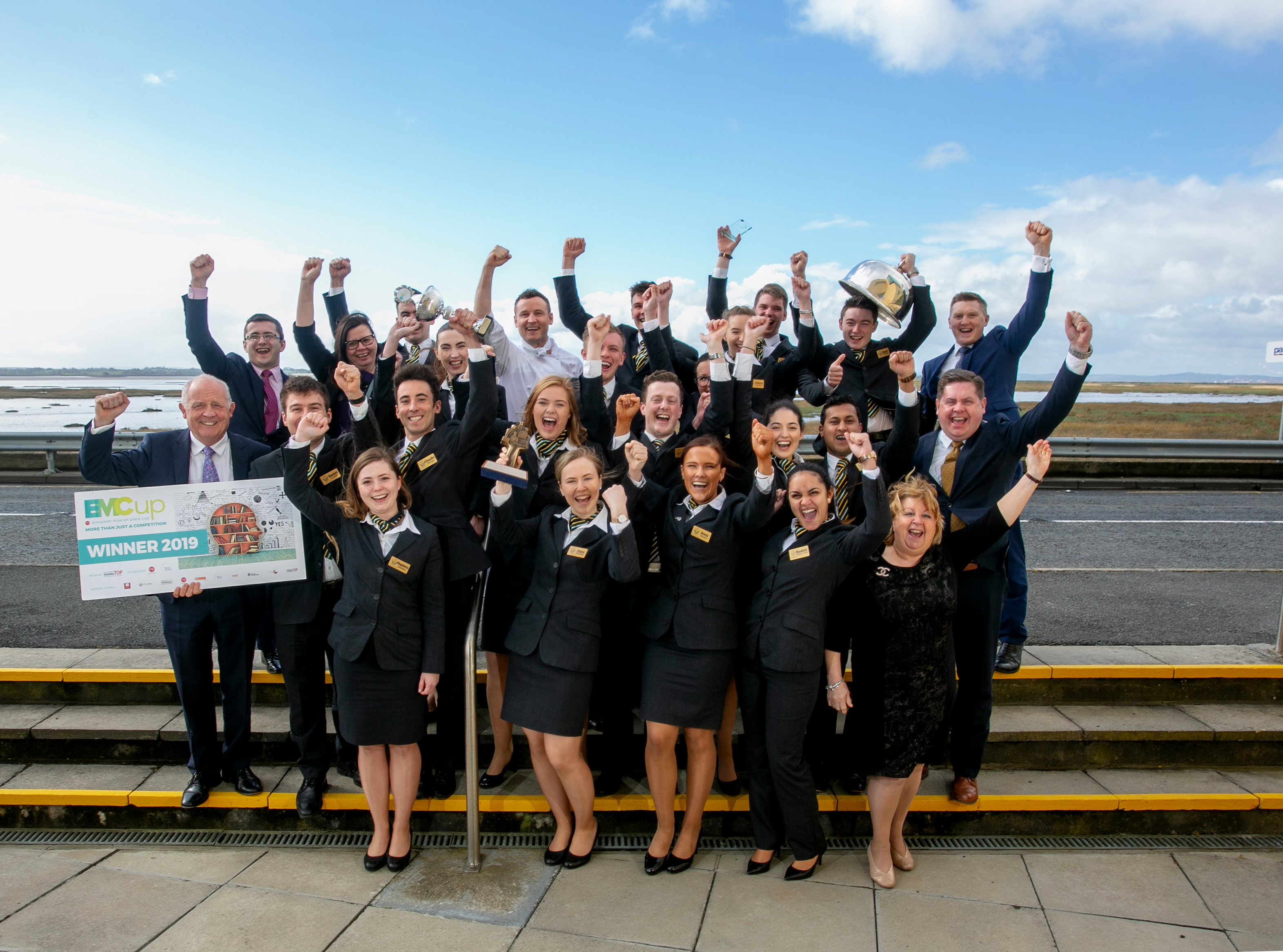 Catex 2019
Competition: National Hospitality Student Cocktail Challenge.
Students: Harry O'Reilly and Ashen Tennege
Mentor: Brian Hegarty
Awards: Harry received a silver medal in the competition and Ashen received a certificate of merit.
Competition: Open Class Fish competition
Students: Anna Heavers
Mentor: Keith Carden
Awards:
Gold competing in the Open Class Fish competition
Junior (Under 25) Grand Prix Chef of the Year!
Anna will now go forward to represent Ireland at the World Olympics Competition in Luxembourg.
Competition: Hand Crafted Chocolates
Students: Cliona McCarthy
Mentor: Sarah Ryan
Awards: Bronze Medal in competition class hand crafted chocolates.


IHI National Hospitality Business Management Games 2019
Students:
Cliona McCarthy
Raphaelle Bouchereau
Beatriz Nagarain Perez,
Ian Keating (Captain)
Sean Moran

Mentor: Debroah O'Hanlon, Sean T Ruane and Trevor McCarthy
Awards: Second Place
The Competition This year's Business Management Game took place at the Clayton Hotel, Dublin Airport on Sunday and Monday, 3rd and 4th of March. It is an inter-college competition for 3rd and 4th year students studying Hospitality Management, and over the course of the two days, the students are given a total of three real industry challenges designed to test their business and financial acumen, as well as their team-building skills. The three challenges focused on the use of simulation management in forecasting room rates and developing a room rate strategy, new concept design for Dalata hotel group, organising and managing a HOD meeting in front of industry GMs and judges. Three teams battled in the final presentation in front of industry judging panel, colleges and attendees.
Ireland skills Restaurant Service
Students:
Ruairi Grealish
Ian Moloney
Mentor: Andrew Langford
Award:
Ruairí Grealish was the outright winner being presented with the Dept of Education and Skills Silver Medal. Ruairí will now go forward to represent Ireland at World Skills in Kazan in August where he will compete against 35 other countries. This is the 5th time the college has won this national competition in the last 8 years.
Young Hoteliers Summit 2019
Students: Carrie Mooney and Neal Fennelly
Mentor: Kate O'Connell

YHS has worked hard to become recognized as the largest student-run summit in the world. Every year, YHS welcomes approximately 30 speakers, student delegates from over 40 of the world's leading hospitality institutions, as well as members of the media and other external guests to the summit. Building on a different theme each year, YHS serves as a platform for interesting and insightful debates and discussions on the industry's hottest topics. The 10th Edition of the Young Hoteliers Summit celebrated and illustrated the great diversity and width to which the hospitality industry has progressed. While relying on traditionally inspired business models, today's hospitality sector has developed into a multifaceted landscape, where the continuous evolution of consumer behaviour and the growing power of online disruptors have substantially impacted the number of stakeholders and, thereby, increased the industry's complexity significantly. In order to honour YHS's anniversary and its associated accomplishments the 10th Edition aimed to narrate hospitality success stories and simultaneously build a roadmap for the future leaders of the industry: Envisioning - Defining - Succeeding ; Three powerful words guiding the content for three insightful days.