30th Anniversary of the UNITWIN/UNESCO Programme
Date Released: 10 November 2022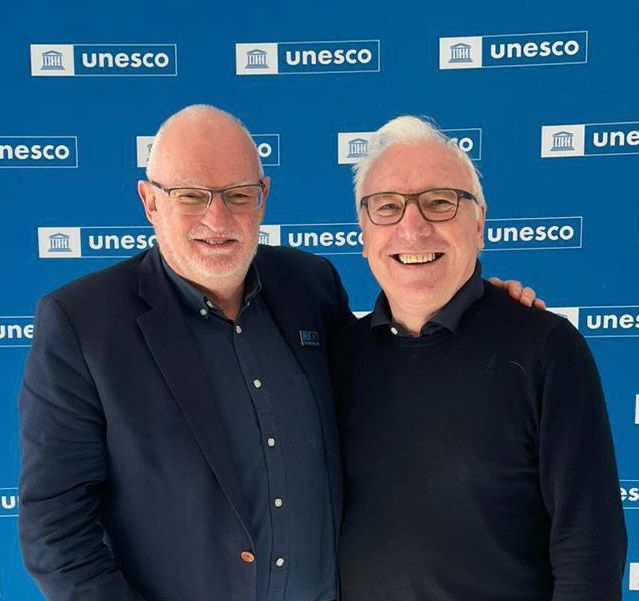 University of Galway, UNESCO Chair, Children, Youth and Civic Engagement Professor Pat Dolan presented a paper on Transdisciplinary in Social Sciences at the 30th Anniversary of the UNITWIN/UNESCO Programme at UNESCO HQ in Paris.
UNESCO convened a 30th anniversary celebration of the UNITWIN/UNESCO Chairs Programme. The anniversary conference celebrated the accomplishments over the last three decades and to the theme of "Transforming knowledge for just and sustainable futures", the two-day event was grounded in the spirit of scientific, moral, intellectual, and academic solidarity.
Pictured at the event with fellow UNESCO Chairs, Rob Chaskin, UNESCO Chair in Inclusive Urbanism; Chapin Hall at the University of Chicago and Alan Smith UNESCO Chair at Ulster University in Northern Ireland.