UNESCO Child and Family Research Centre Launches Parenting Support Research
Date Released: 10 May 2022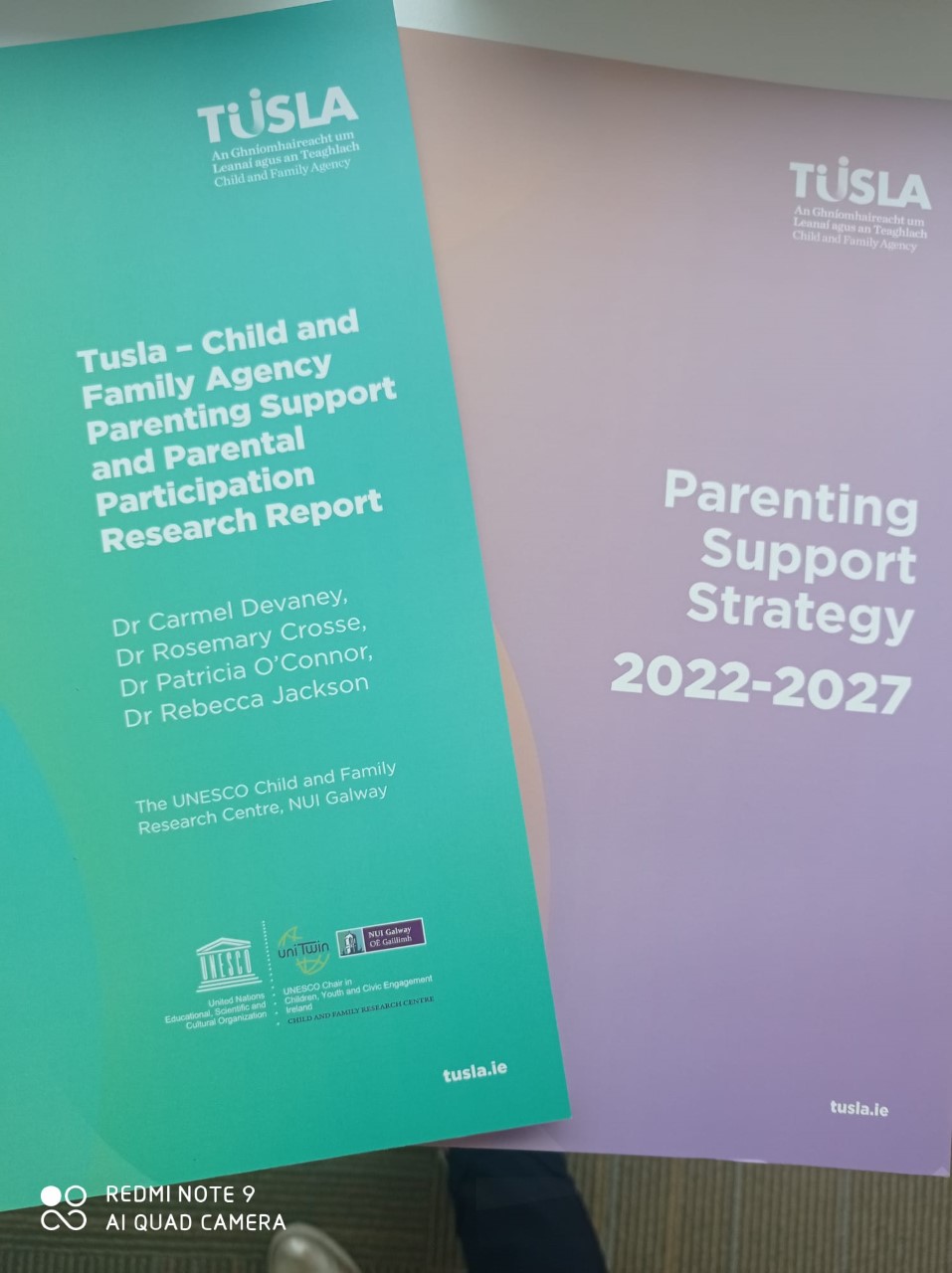 UNESCO Child and Family Research Centre Launches Parenting Support Research
The UNESCO Child and Family Research Centre at NUI Galway launched its research on Parenting Support along Tusla – Child and Family Agency's new 5-year Parenting Support Strategy, which will run until 2027.The new strategy is informed by the wide-ranging research project that was undertaken by NUI Galway which looked at the experiences of practitioners both in Tusla and in Tusla-funded agencies, and importantly, looked at the views and experiences of parents who were on the receiving end of support services both before and during the pandemic. The aim of the research was to explore how support services work today, how parenting supports have evolved to reflect changes in parenting, and how these supports could be better into the future.
Among the key themes that were highlighted by the research were:
A range of specialised supports are required to meet the needs of diverse families.
Increased awareness is needed to inform the public and practitioners on the availability of parenting and family supports.
Collaborative and inter-agency partnerships are necessary across statutory bodies, the voluntary sector, communities, and children and families.
Launching the Parenting Support research Dr Carmel Devaney (NUI Galway) said; "This new Parenting Support research will guide how statutory and community​ services deliver more focused and consistent services to children, families and communities over the coming years. Significantly the research is directly informing the strategic orientation of Tusla - Child and Family Agency strategy. Most importantly the voices of all stakeholders, including the voices of parents, or those in a parenting role"
Speaking at the launch of the Parenting Support Research and Strategy, Minister for Children, Disability, Equality and Integration, Roderic O'Gorman TD said:
"Parenting supports directly assist parents in their parenting role – looking after the health, wellbeing and development of their child and navigating the many predictable, and unpredictable, challenges that come with this role."
"Today's launch of Tusla's Parenting Support Strategy underpins these aims, and closely aligns with Supporting Parents: A National Model of Parenting Support Services, which I recently launched. By working together, with parents, community organisations, and across Government, we can provide evidence-based supports that meet the diverse needs of parents, no matter where they live or what their circumstances are."